Convert ext4 file system to the new btrfs on a Synology NAS
After five years I decided to replace my Synology DS213air with a new Synology DS718+.
The reasons were:
More power
Support to run Docker
Hardware Encryption
Now, If you want to use Docker on Synology, you have to switch to the new filesystem Btrfs.
But how to convert an existing ext4 file system of your current Synology system to btrfs?
The short answer is: you can't. You cannot convert an existing ext4 file system to btrfs!
The easiest way is to install a new system on a new hard disk (or like me you take the risk and delete on of your existing raid disks) and then move all data with the internal copy function to a new btrfs volume. After that you can delete (with caution) your old volume to the new disk group.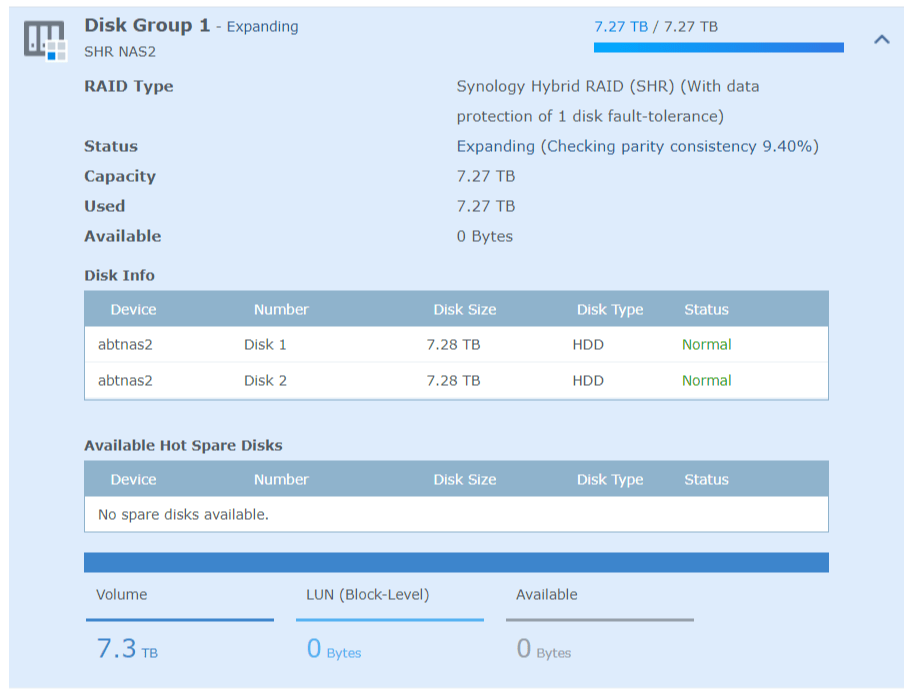 For my two disks each 8 TB with 3 TB used data, it took my about 20hrs to move all data.